Varied meals prepared by master chefs.
Our restaurant team will take you on a culinary journey of discovery. We will pamper you with both traditional regional dishes and international delicacies.
Our substantial breakfast buffet will greet you every morning with everything your heart desires. The valley bakery delivers fresh baked bread every day. These and many other fresh regional products make our breakfast buffet something special. Of course, we also offer vegetarian and vegan meals.
Fortified with a delicious breakfast, there's nothing that will get in the way of a wonderful day in the Tyrolean Alps.
Coffee, spirits, beer, wine or cocktails: you'll be well looked after at our bar n°1. Enjoy your drink in a comfortable and relaxed atmosphere and spend a fantastic vacation in Kappl in the Paznaun Valley.
In the evenings our dedicated bar team will ensure a cozy end to your day.
Pure enjoyment, bite after bite.
Our family and our entire team are dedicated to hospitality and to ensuring your enjoyment. Every evening we look forward to pampering you with an excellent five-course meal, consisting of a unique symphony of flavors.
From traditional classics to unusual and exquisite dishes, we offer everything the culinary heart desires. With some of our courses you can even choose between various options. This way you can compile your own personal gourmet menu.
We look forward to sharing delightful evenings with you.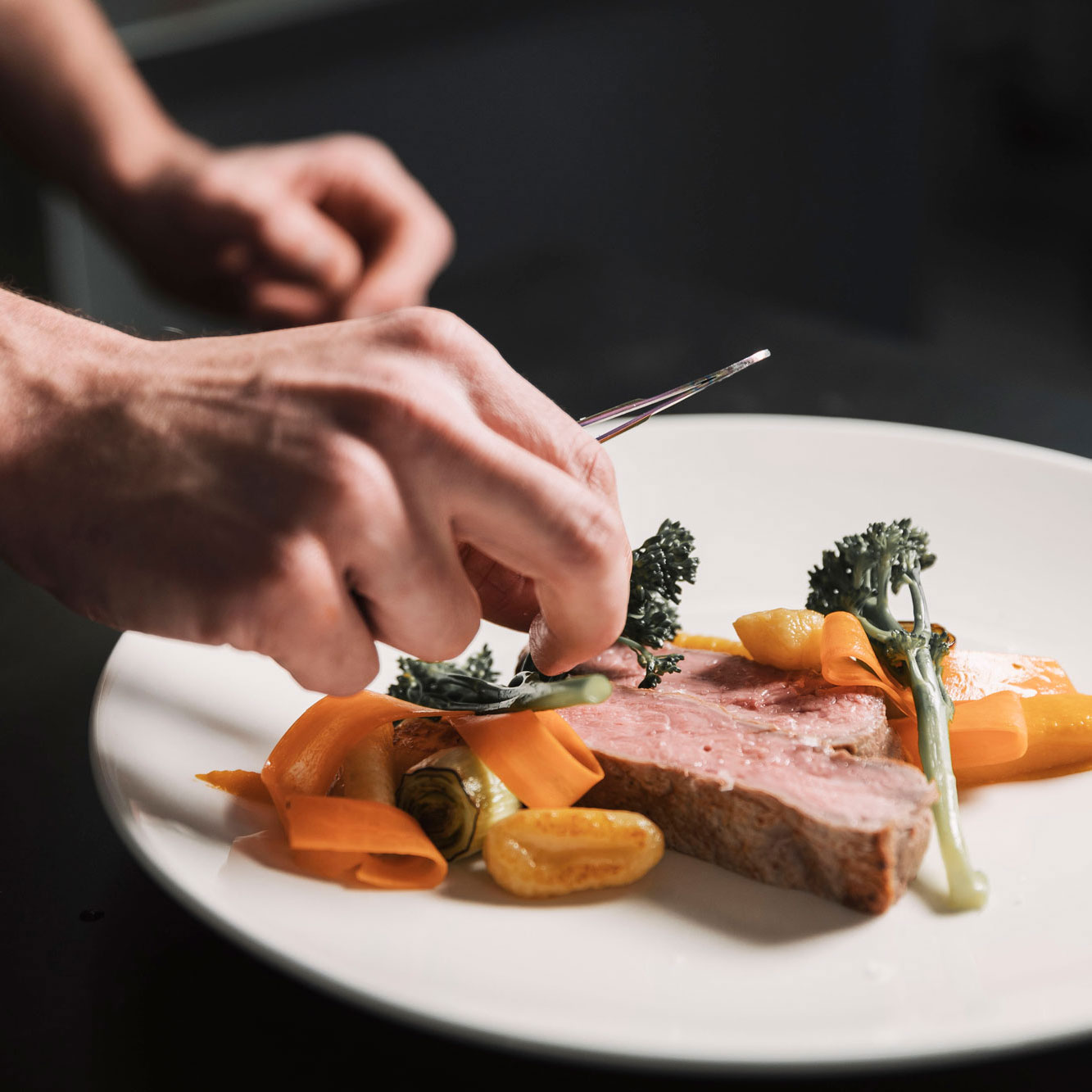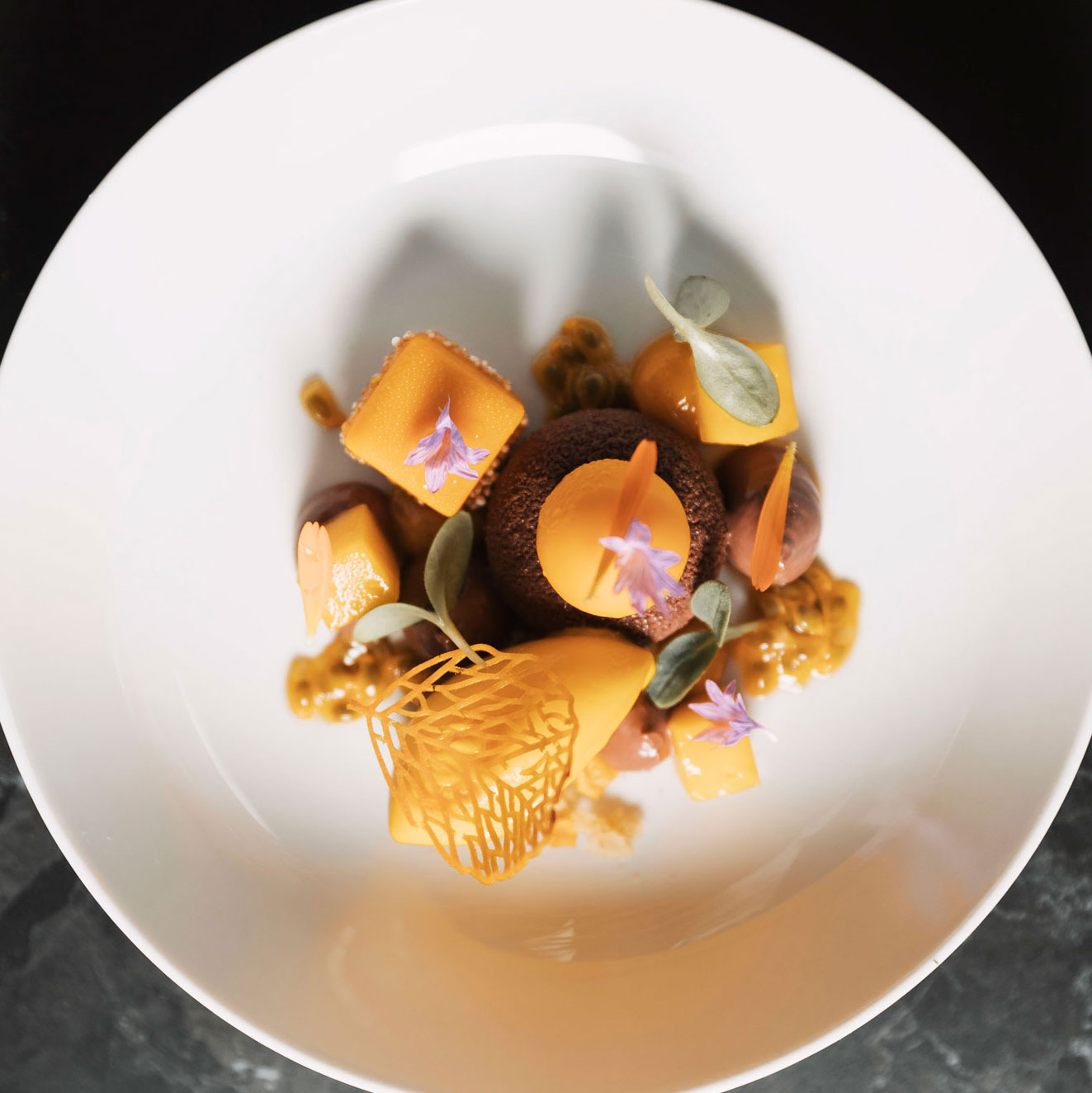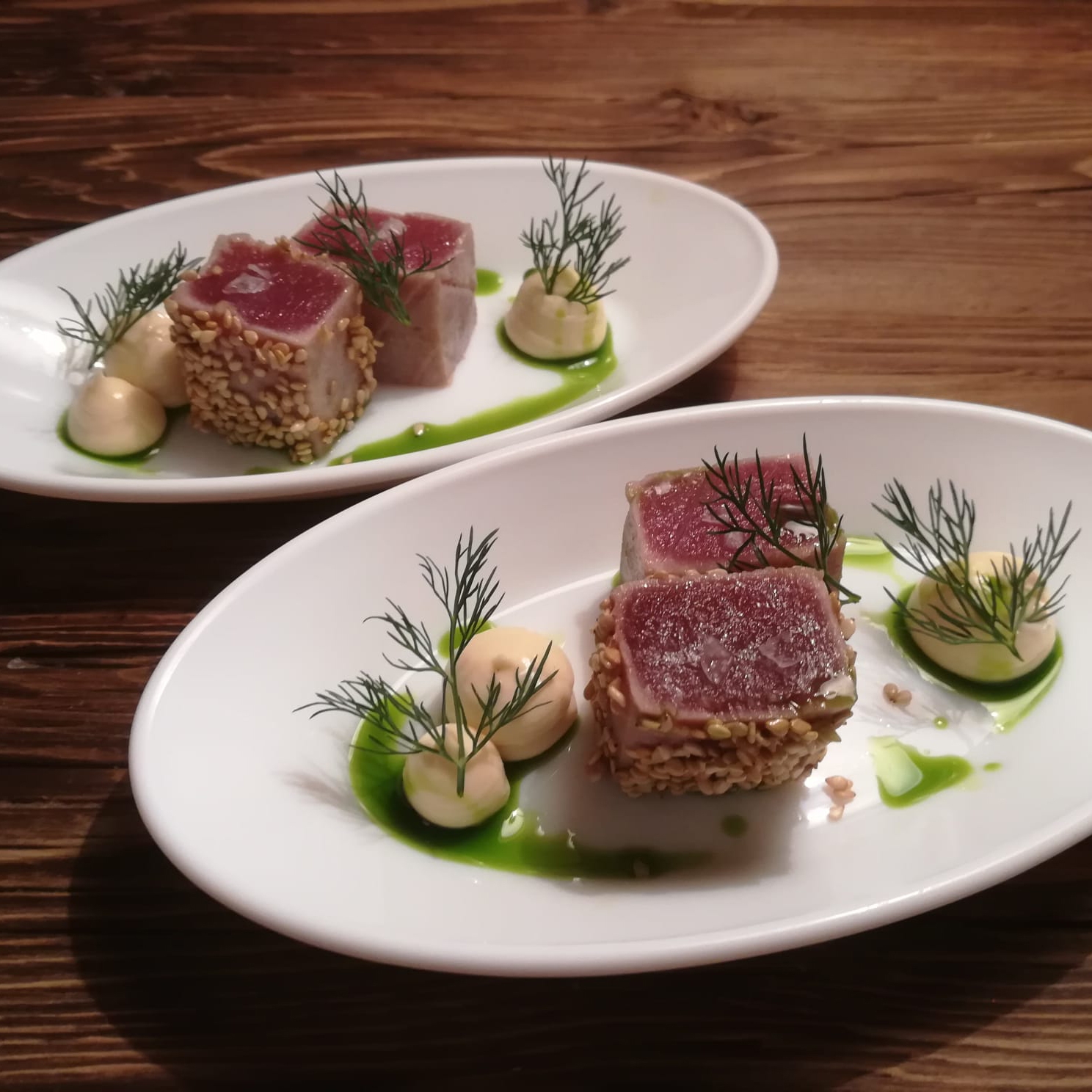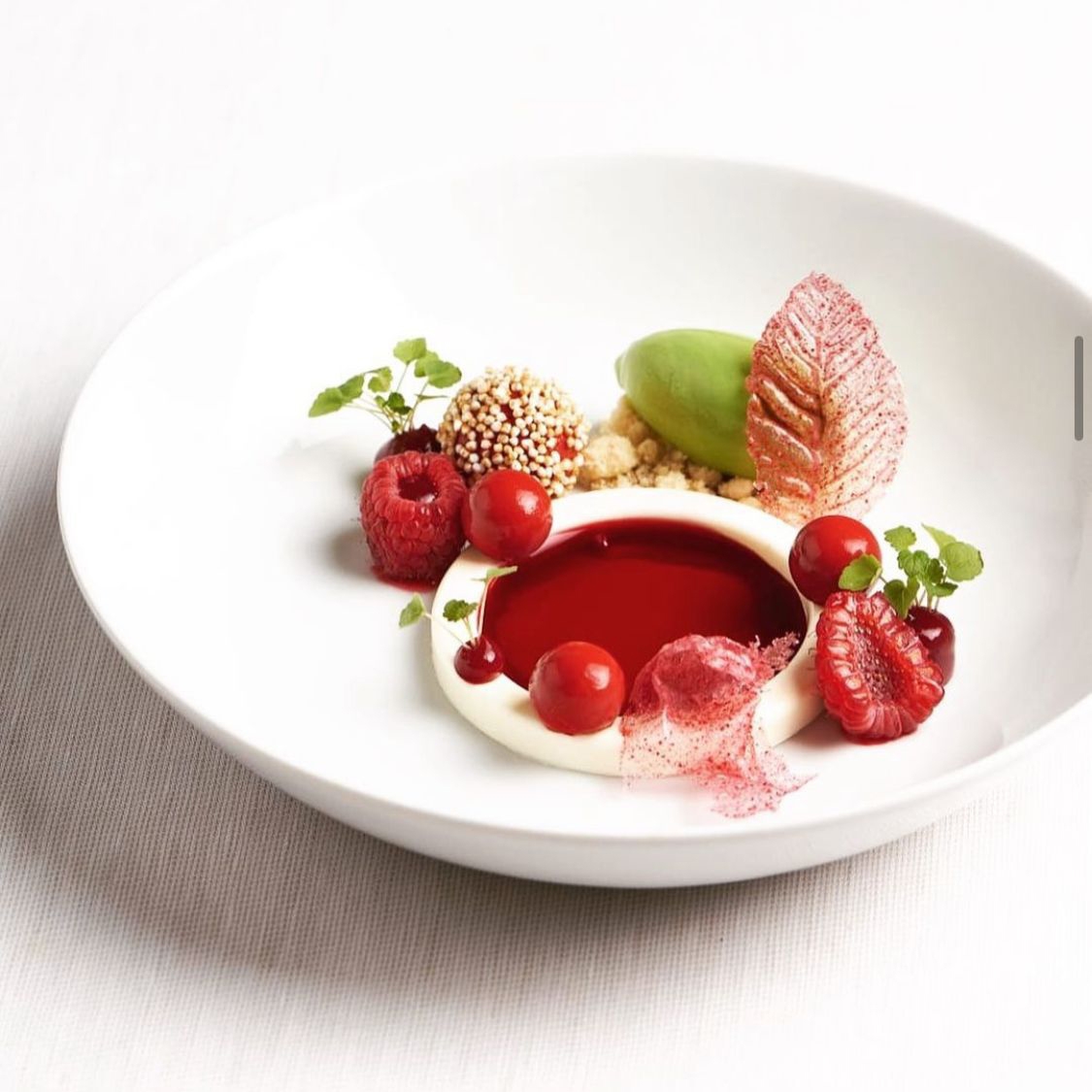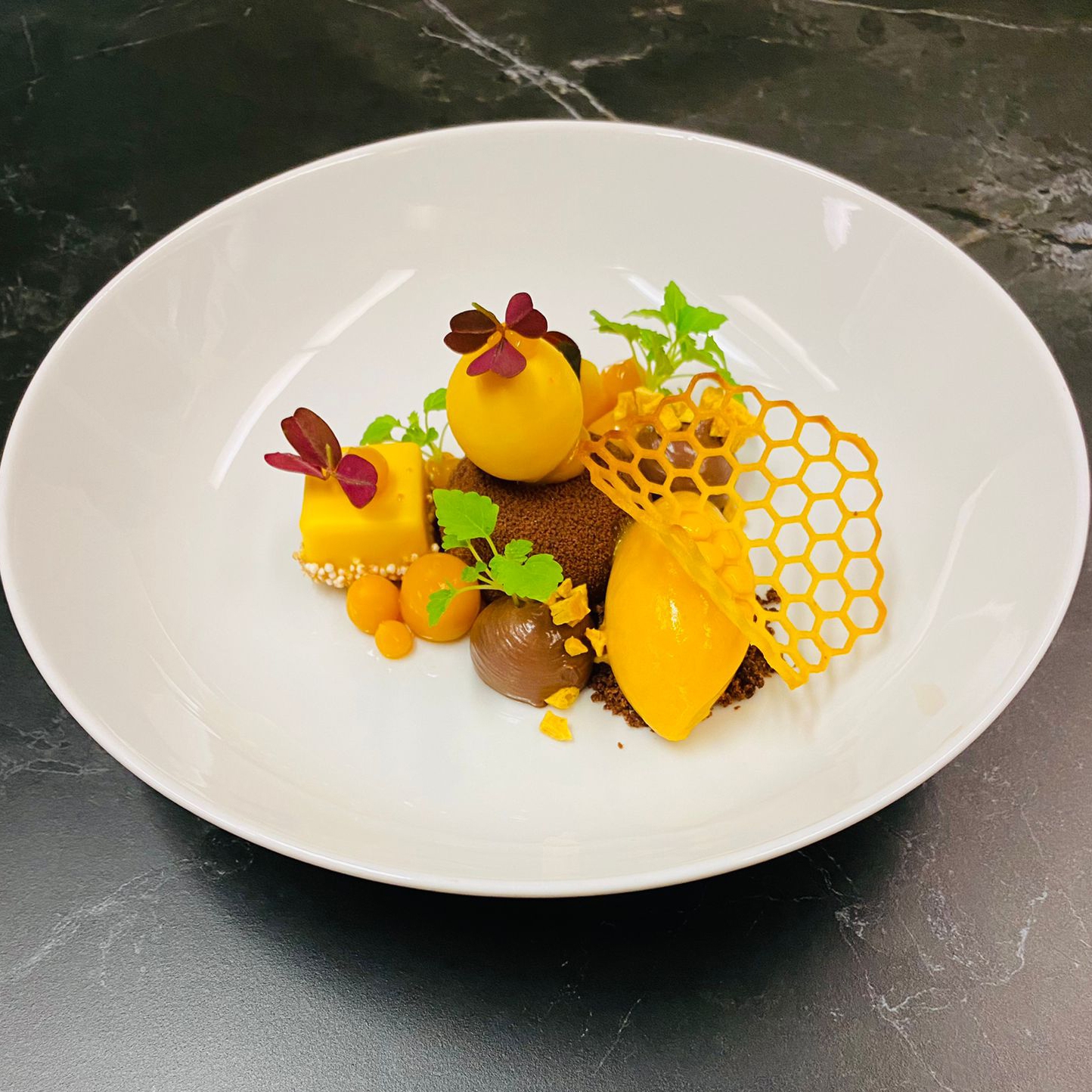 Flair, ambience and fine wines.
A highlight of our hotel in Kappl is our wine cellar. With its ceiling made of wine corks and the natural furnishings, the cellar creates a very unique ambience for guests. Once you enter you will feel like you're inside a winery. There are plenty of special moments to enjoy in our wine cellar. From a simple aperitif to tastings with alpine finger food to a five-course menu with wine pairing, everything is possible.
Let us make your vacation something special.